More than ever, your organisation needs a safe, secure home for critical business documents. Employee information, financial records, contracts and more require an organised, secure repository that protects what must not be lost, stolen or compromised.
The benefits of secure document archiving
When business documents like invoices, employee applications, vendor contracts, facility documentation, sales presentations and more are safely archived and fully organised, your organisation can protect itself against litigation, leaks and loss while realising key benefits of digitisation.
Achieve a paperless office
Digitised information stored in protected digital archives means no more paper in the office: no more lost documents, printing headaches and overflowing file cabinets.
Meet compliance standards
Regulatory compliance standards are designed to protect people and companies. When documents are organised and secured, achieving compliance standards is greatly simplified and expedited.
Prepare for disasters
Natural disasters or malicious attacks can destroy unprepared organisations. Secure archiving supports your disaster recovery processes to help you bounce back from unforeseen catastrophes.
Simplify audit preparation
Secure archiving not only means you know where everything is, but that it's organised, findable and accessible for audit preparation and delivery.
The safest home for your documents
Key Digital's archiving solution provides complete document archiving, document storing and document searching for organisations that require a safe, secure repository for the most important business information.
This is how our secure solution protects our customers:
Format flexibility
Store scanned documents, PDFs, email, Microsoft Office files (Word, Excel, PowerPoint and more), images and much more.
Everything encrypted, everything protected
All data transmission are sent through HTTPS, and all documents are AES encrypted. In addition, a comprehensive access rights system keeps unwanted eyes out of sensitive documents.
Backups on top of backups
Dedicated EU and US Microsoft Azure data centers feature triple data mirroring, plus off-site redundancy in the same region. Information is never lost, and disaster recovery planning is simplified.
Traceability and transparency for auditing
Every document capture, version and annotation is logged for complete traceability, and every workflow step is recorded for process transparency. Auditing has never been faster and more complete.
Data control for compliance and disposition
Granular access rights and rigorous information organisation expedite the support of strict compliance initiatives like GDPR, HIPAA and Sarbanes-Oxley, and simplify retention policy planning for sensitive documents.
Incomplete information is history
Automated, reliable and thorough indexing ensures documents are precisely organised, findable and actionable in workflow. Every document is complete with no missing data.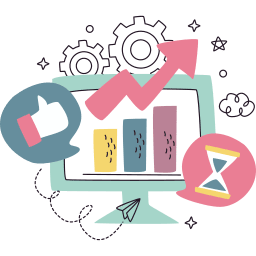 Documents that should be securely archived:
Finance and accounting
Invoices
Purchase orders
Shipping receipts
Delivery notes
Budget spreadsheets
Human resources
Resumes
Certifications and credentials
Performance reviews
Expense reports
Legal
Contracts and templates
Operating procedures
Reports
Sales
Product datasheets
Marketing brochures
Presentations and proposals