The decline in litho printing has seen a surge in the number of digitally printed pages, and this will continue for many years to come. This fast changing environment means print departments and commercial printers require flexibile, powerful solutions that are capable of responding to changing levels of demand.
Key Digital have many years of experience recommending, implementing and supporting the needs of production print customers allowing them to grow and develop their business through providing the best possible solution.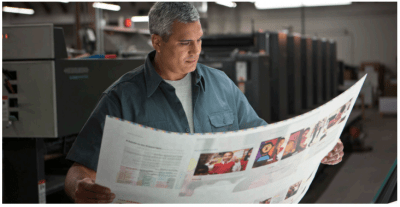 Ricoh's range of high-speed, high-capacity print presses offers robust solutions for commercial printers and in-house departments alike. Their energy-efficient range provides superior image quality and clever features for specialised tasks.
Xerox's sheet-fed digital printing presses are ideal for graphic communications and commercial print providers, perfect for high-speed, high-volume printing applications, including publishing, transaction printing, direct mail, packaging and photo publishing.
Speak to an expert: 01282 479466