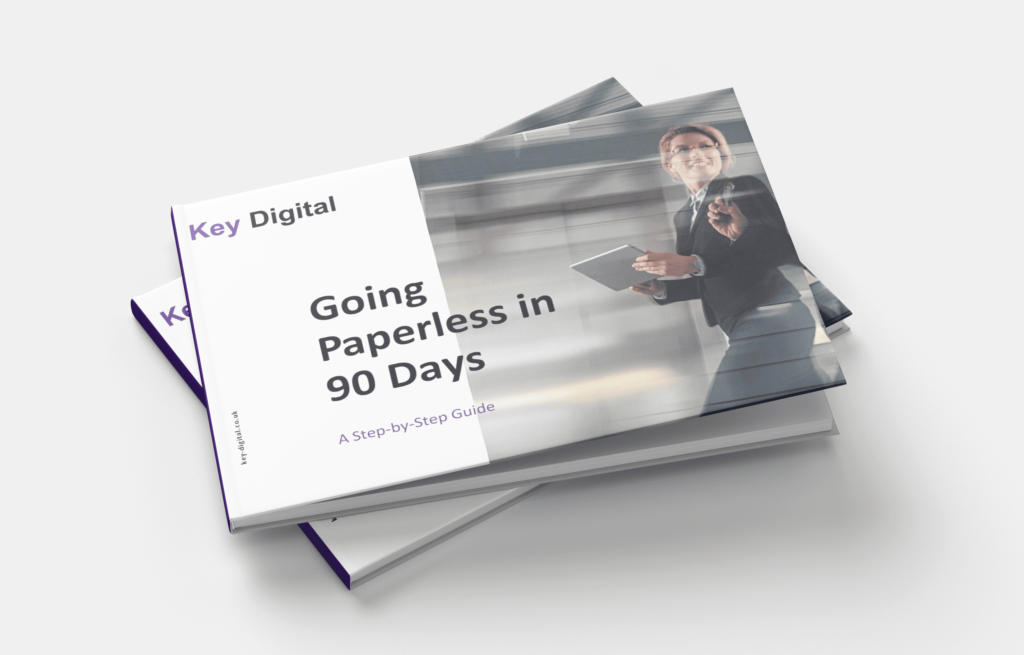 Paperless in 90 days – it's an ambitious goal, but certainly one that most companies can achieve. Modern companies move away from analog archives and paper-based processes not only to save money and time, but also to protect valuable organisational knowledge from loss and misuse.
Download our free guide that will show you:
The benefits of a paperless office
Which process steps you should consider in your planning
How to become paperless with the help of a detailed 90-day roadmap
Just fill in the form below for instant access to the guide.