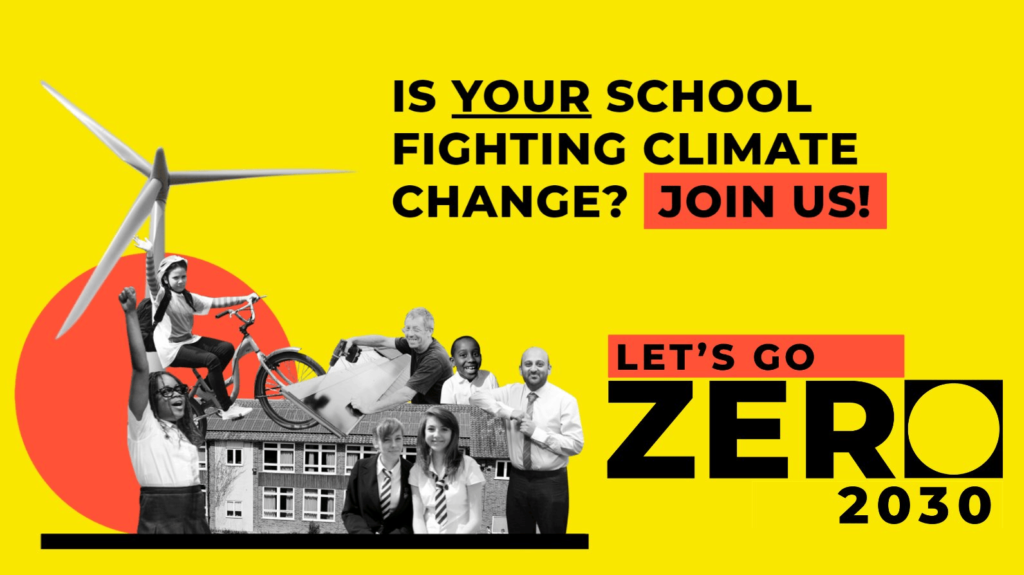 Key Digital are proud to support Let's Go Zero 2030, a campaign that unites schools working to become carbon-zero by 2030.
Led by a powerful coalition of sustainability organisations, Let's Go Zero is uniting and supporting UK schools working to become zero carbon by 2030.
Schools will play a critical role in helping the UK cut carbon emission levels. In fact, they have the power to prevent 625,000 tonnes of CO2 from entering the atmosphere. Across a single school or academy chain, interventions such as lowering electricity use or boosting the energy efficiency of buildings have a huge impact.
Key Digital is playing our part to promote the campaign and plan strategic action to encourage other schools to sign up and support their actions as much as possible.
By investing in the green schools movement, we help schools to lower carbon emissions, inspire young people and support a radical shift to sustainability in communities across the UK.
Find out more about the Let's Go Zero campaign here and encourage your local school to join in: https://letsgozero.org/