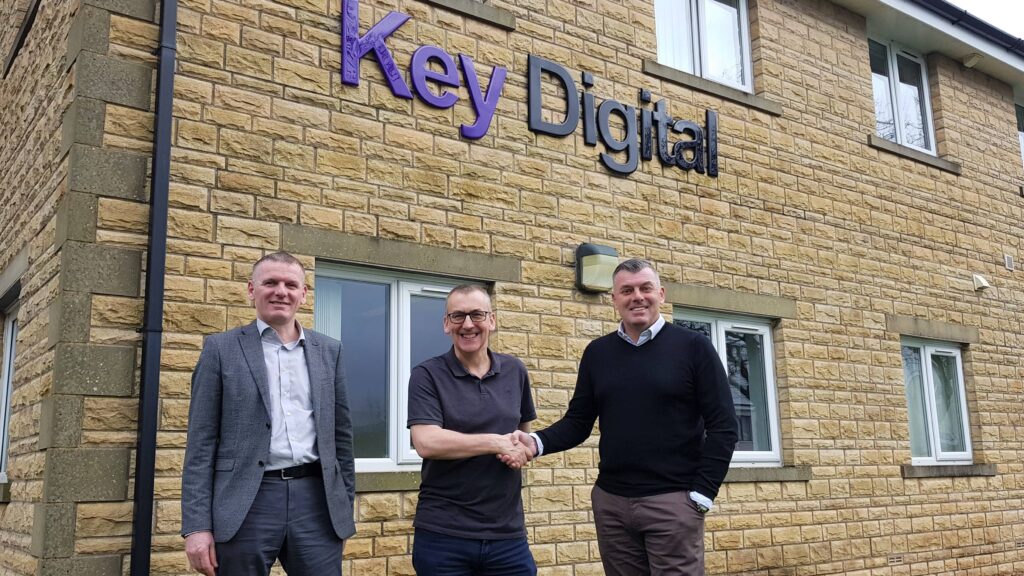 It has been announced that Franking Sense has acquired the managed services provider to facilitate Key Digital's growth strategy.
The venture fits well together as both are family-run businesses that are locally born but operate fully nationwide, with Key Digital's operating centre in Burnley and Franking Sense being headed up in Bolton.
Andy Ratcliffe, Managing Director of Key Digital, said: "We have spent the last few years perfecting our Digital-First operating model and that has allowed us to become a nationwide sales and support business.
"Where many competitors have shrunk or gone out of business following the COVID-19 pandemic, we have beaten all expectations and flourished immensely in this time – and I can't see that stopping any time soon!
"With Franking Sense's help we will be able to accelerate our growth plans and maximise Key Digital's full potential."
Both firms offer both overlapping and complimentary services in the fields of document management and processing, managed print, IT services and mailroom solutions.
Julian Gilbert, Franking Sense's Managing Director said: "I was very intrigued by the way Key Digital operate. It is a very lean way of selling to and supporting customers.
"I am really looking forward to working with Andy and all the team at Key Digital, it is a really positive step forward for us both."
Key Digital will continue to run from its hub in Burnley under Ratcliffe's leadership.
Franking Sense: nationwidefrankingsense.co.uk