Flexible, connected workspace storage
Transform time-consuming manual tasks into secure automated processes with smart, keyless access to storage. Accessible 24/7, our scalable locker solutions can secure high-value business assets, inbound/outbound mail and personal belongings. Benefit from simplicity, savings and satisfaction with a simple cloud-based management system that supports real-time storage management.
Reduce workload and costs
We assist with a site survey, installation, training, project management, consultancy and offer preventative maintenance and parts management - reducing supervisor workload and the associated costs of managing your assets.
Enhanced security and governance
Simple cloud-based management
Integration with existing systems
Full reporting capabilities
Significant savings/ROI
Customisable workflow to meet specific needs
Secure and automated process for each employee
Dynamic and secure electronic storage solutions
Where Smart Lockers can help your business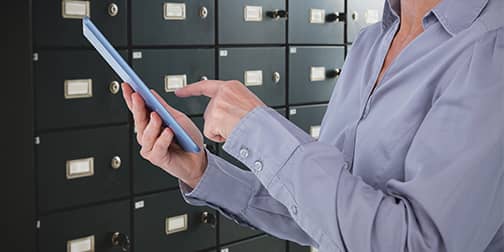 Office & Workspace Smart Lockers

Support your workforce with secure personal storage and efficient automated vending, ensuring your employees have immediate access to everything they need to do their work effectively anywhere. Mailrooms and receptions can benefit enabling secure parcel delivery and the delivery of other personal goods.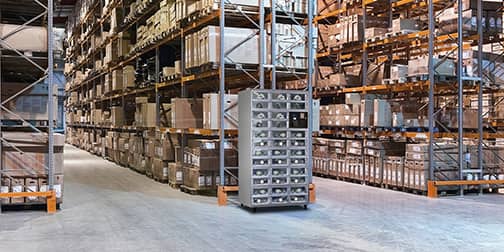 Warehousing & Logistics Smart Lockers

Smart lockers can automate the management of high-value devices, reducing loss, damage and management time. There is even the possibility to add charging plates. Personal storage lockers can also help you manage allocated space for large and fast-moving workforces - on a shift-by-shift basis.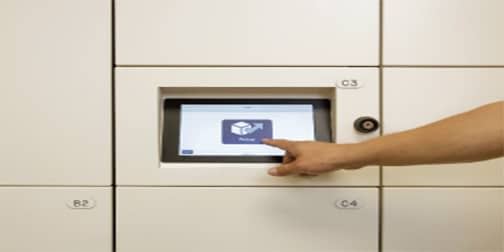 Parcel Delivery & Document Smart Lockers

Commercial delivery partners and couriers can enable 24/7 pick-up, drop-off and returns of parcels from internal or external units. Suited to a range of postal services, Smart Lockers can also provide reliable and secure public postal solutions.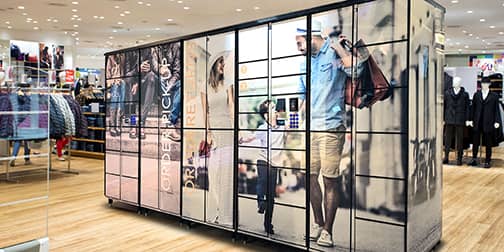 Retail Smart Lockers

Retail smart lockers allow customers to benefit from the ease of shopping online and offer immediate, flexible collections. An order is assigned to a locker, and the customer will be automatically notified when it's ready for pick up. Offering a user-friendly and flexible click and collect experience, Smart Lockers can refresh your shop floor.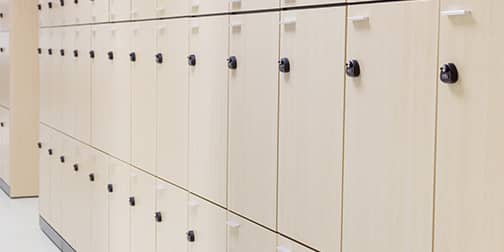 Residential Mail Smart Lockers

Smart Lockers offer residents a secure, convenient and reliable mail retrieval option that puts experience first. They can even be configured to accommodate large items and deliveries, providing a convenient and practical solution for residents.