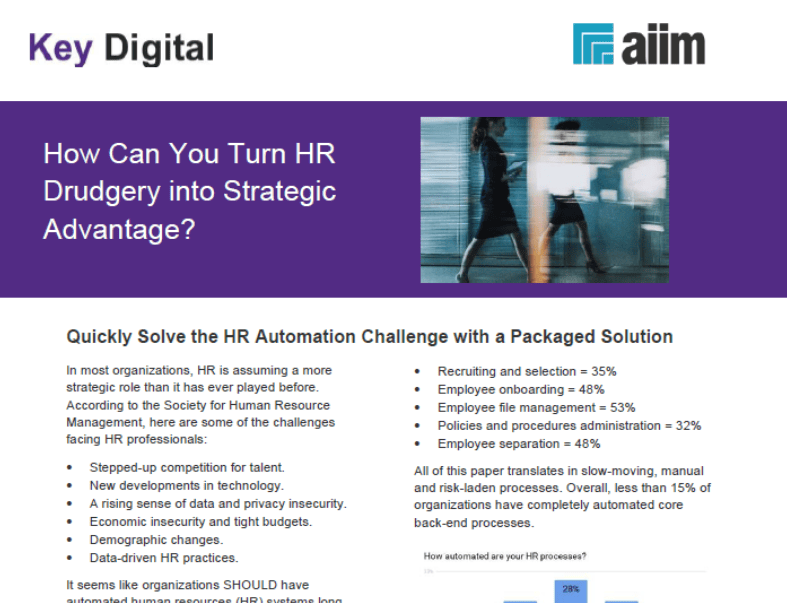 The solution to your HR Automation Challenges.
AIIM research indicates that many organisation's HR departments are still mired in paper-based processes. When asked, "What is paper usage in the following processes?" here are the percentages answering, "A lot of documents are processed as paper documents":
Recruiting and selection = 35%
Employee onboarding = 48%
Employee file management = 53%
Policies and procedures administration = 32%
Employee separation = 48%
All of this paper translates into slow-moving, manual and risk-laden processes.
Is there a strategic advantage hidden underneath all of this paper? Get this free tipsheet to find out.
Simply fill out the form on this page to get your copy!