With the freedom to customise your sign in experience, you can control who enters your building, what data you collect from them and the experience they receive.
Say goodbye to manual processes and the hassle of maintaining paper-based logs with our easy to use interface, pre-book and instant host notification features.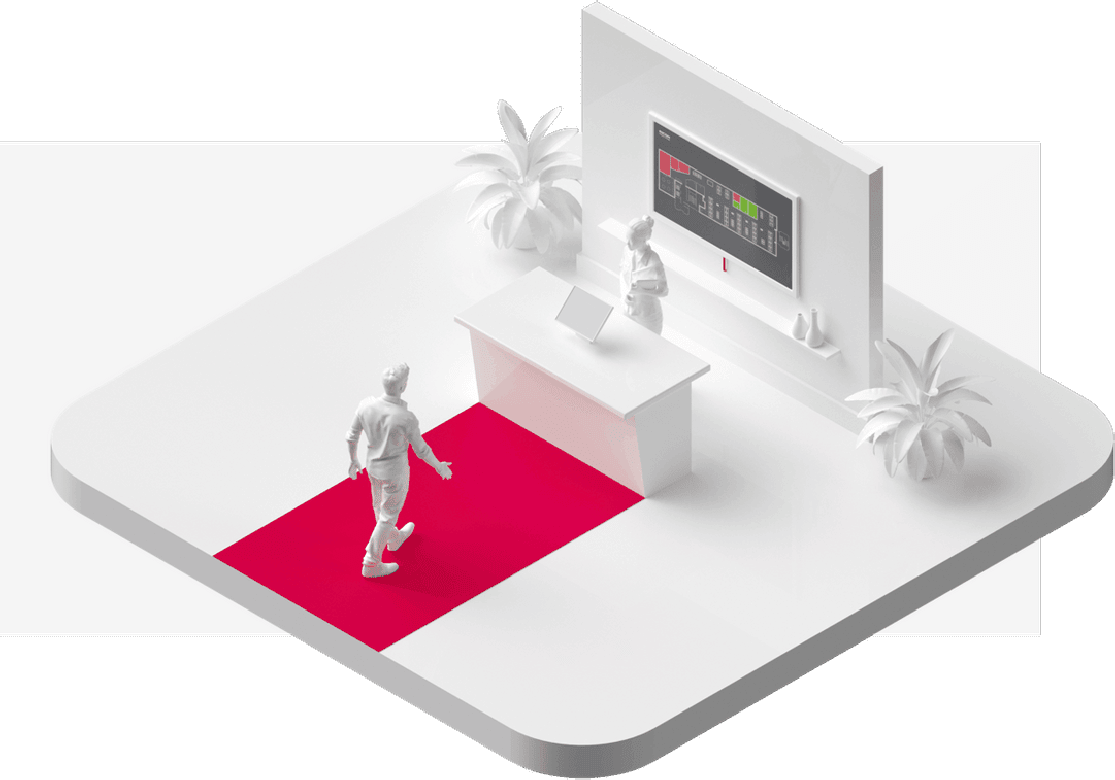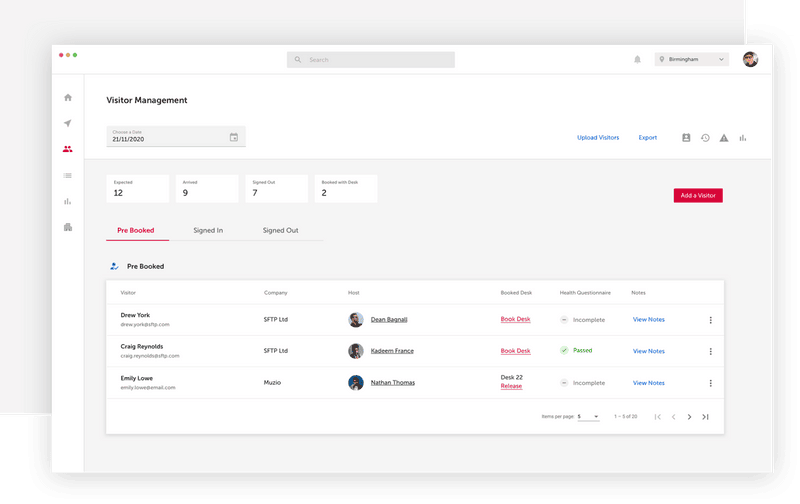 You don't want unapproved visitors to have uncontrolled access to your employees, company assets, or confidential information. Eliminating paper-based solutions and adopting software can help keep your place of business safe.
Full admin visitor log
Create your own visitor sign-in display
GDPR compliant
Making a great first impression is essential. It's key to ensure that the visitor experience available represents who you are as a company and fits with your brand identity.
Pre-book visitors in advance
Provide a touchless sign-in experience
Assign desks to visitors
Effectively manage emergency situations with downloadable visitor lists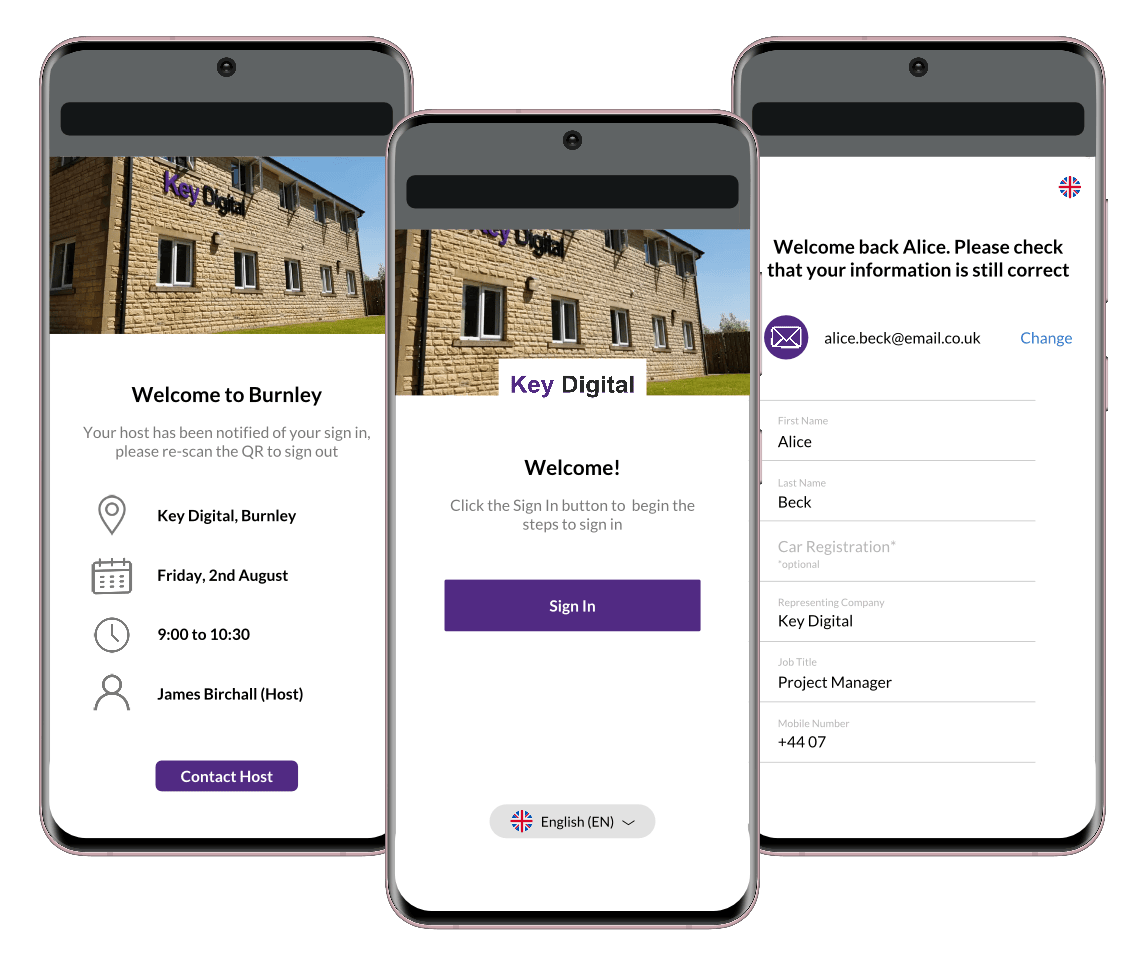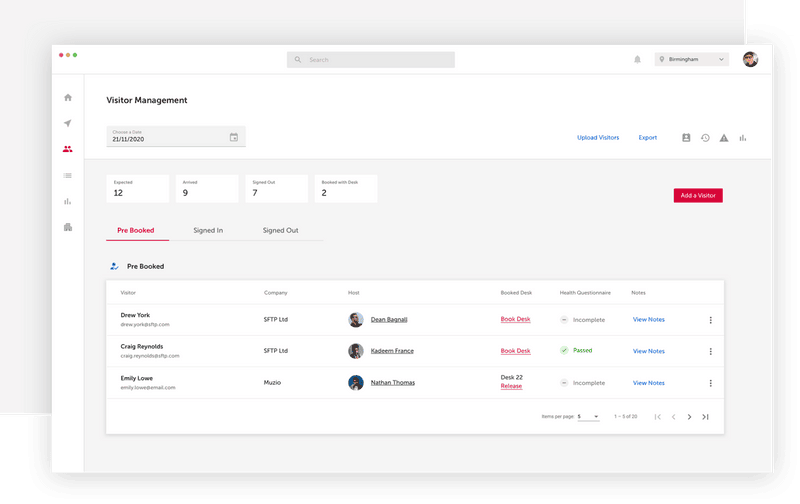 View and analyse trends of your visitor traffic over time.
See how many visitors are onsite at any given time
Analyse past data to spot future trends to predict when you can expect your reception to be most busy
Understand who your most popular host is
Quick and easy implementation guided by a team of workplace experts.
Get started straight away
Easy to adopt
Software only management possible
Consultancy, training and support available
Integrates with most Android & iOS tablets
Request a demo or free trial