Xerox ConnectKey Technology is today's smart workplace assistant that doesn't just copy, scan, fax, or print, but also translates, shares, and creates electronic documents with just a few easy taps on the screen. ConnectKey Technology does all this with cloud connectivity. Say goodbye to scattered information, disjointed processes, isolated peripherals, and unstructured support.
ConnectKey Technology transforms and adapts to the office and anywhere employees work, giving them the freedom to be more productive and solve new business challenges as they arise.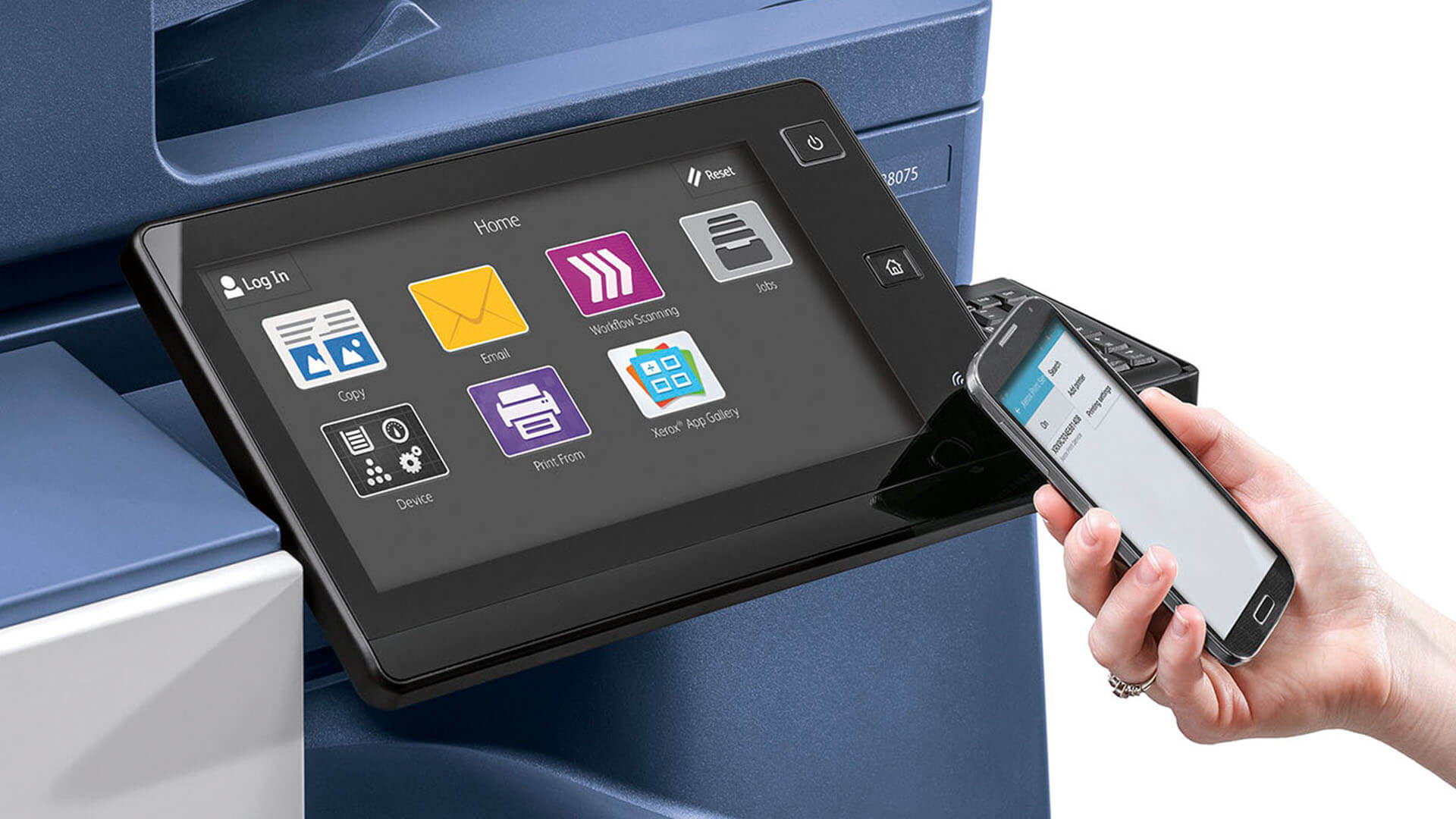 Tablet-like Interface
Touch, swipe, pinch and scroll just like a smart device
Mobile & Cloud Ready
Manage, print, scan and share to and from the cloud
Benchmark Printer Security
Trust ConnectKey comprehensive security to protect your confidential material
Your Digital Workplace Assistant
Each ConnectKey Technology-enabled multifunction printer in our lineup is the center of a productivity ecosystem — delivering an intuitive user experience, mobile and cloud connectivity, comprehensive security and access to value-extending services and solutions. You'll do more than print, scan or copy. You'll connect like never before.
Xerox VersaLink Printers
Ideal for smaller workgroups in decentralized settings without full IT support, printers and multifunction printers in the VersaLink family are full-featured, app-centric digital workplace assistants. They provide an intuitive user experience and allow users to work whenever, from wherever.
Xerox AltaLink Printers
Scalable, powerful and designed for the most demanding teams — the AltaLink multifunction printers deliver an intuitive user experience, personalization, mobile and cloud connectivity, and comprehensive security. These digital workplace assistants digitize, automate tasks, and streamline everyday work processes seamlessly to boost productivity.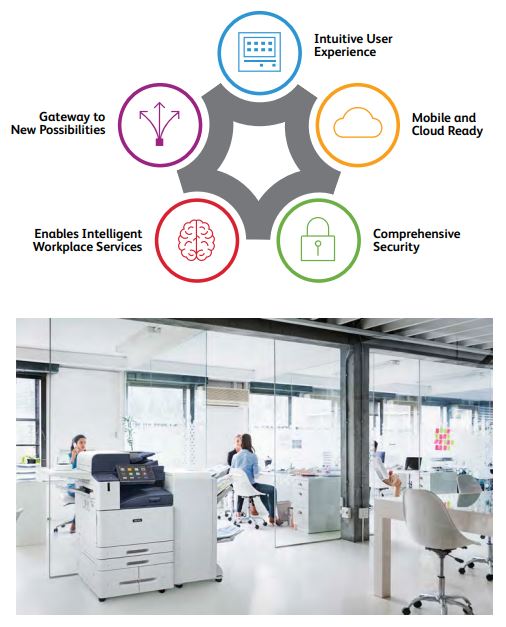 Speak to an expert: 01282 479466