Having pioneered office printing more than 75 years ago, Xerox's range of black and white and colour office laser printers and multifunction laser printers have won many awards and industry accolades. Innovative features - such as mobile printing, WiFi connectivity and premium security - ensure you're always up to date with the latest office laser printer technology.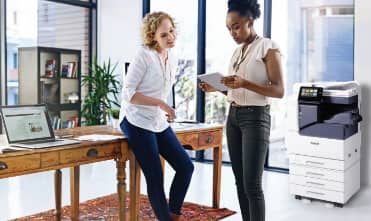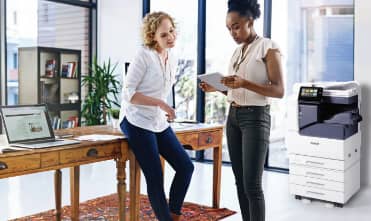 ConnectKey Technology
Xerox ConnectKey Technology is transforming the experience of how people work. It gives them the freedom to solve problems, be more sustainable and productive and take on new challenges.
State-of-the-art security
Security is a top priority for any business. ConnectKey devices are armed with a holistic four-point approach to security, ensuring comprehensive, all-encompassing protection for all system components and points of vulnerability.
Workflow applications
Your business needs change over time. ConnectKey features an ever-evolving gallery of apps - including those from third-party developers - that lets you add, delete, or swap tools in your own custom app gallery.