Our Collaboration Spaces are personalised collaborative working environments, enabling education centres to offer a relaxed setting for group study. Designed to appeal to both students and staff, each space can be customised to suit the specific needs of a building or faculty.
Each Collaboration Space offers a wide range of copy, print, scan and finishing services, accessible from any mobile device to allow students and staff to work and print from their own smartphones and tablets.
More than a traditional print room or copy centre, a Collaboration Space can be configured to offer meeting areas and group working zones, incorporating a selection of our technology, including Interactive Whiteboards (IWBs), projectors and IT facilities, as well as a café and vending machines.
Your Collaboration Space can be managed by on-site Key Digital employees who oversee the running and maintenance of the equipment, with no additional strain on your existing IT staff. These Collaboration Spaces also provide part-time employment opportunities for students, helping them to develop many of the practical, business skills desired by future employers.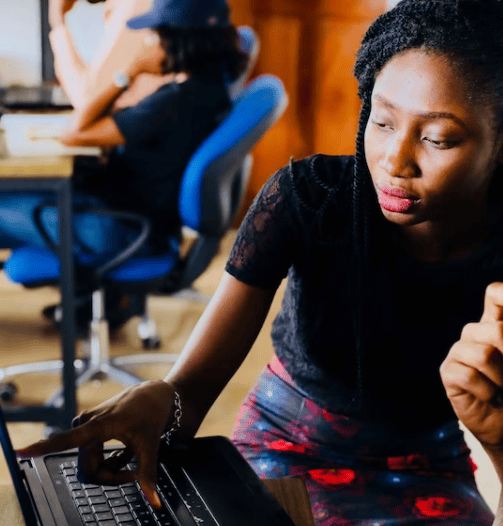 Key features & benefits
Our Collaboration Spaces combine a full service document centre with a contemporary and aesthetically pleasing collaboration space for students and staff.
Integrating a Collaboration Space into your educational environment offers:
Essential IT services that don't put additional strain on your internal IT and facilities teams
Reduced print costs alongside revenue-generating opportunities
A relaxed environment in which students and staff can work and study collaboratively
On-site expertise from Key Digital's support staff
Fully supportive of mobile devices, including smartphones and tablets