Organisations run on documents. Every department from Finance, HR, Sales and Legal all rely heavily on paper-centric processes. These paper documents all require filing and storing as they contain useful information.
However, filing and retrieval of paper documents is messy, time-consuming and expensive.
Key Digital's digital archiving solutions work to increase your business efficiency whilst reducing your cost using highly secure, industry-leading technology.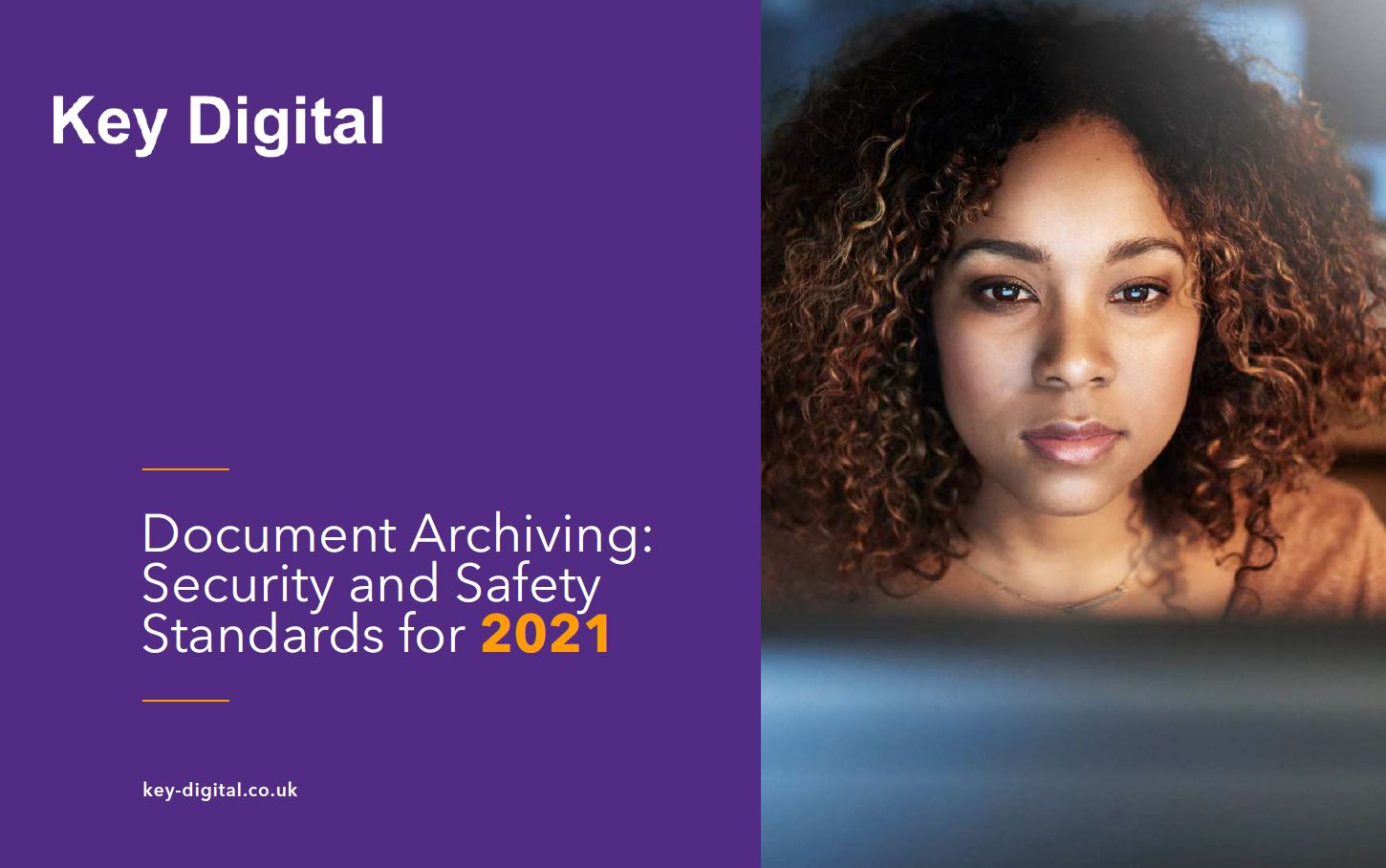 Critical Insights: Document archiving security & safety standards for 2021
This free ebook covers everything you need to know about safe, secure and stable archiving of digital documents.
Challenges you may be facing
Bottlenecks occurring when staff are off sick or away on leave
Slow, manual processes impacting on cashflow and customer service
Unable to monitor review and approval status of documents
Tasks are left incomplete or overdue
Documents get lost or misplaced causing further bottlenecks
We assess your existing situation, examining your current document workflow process and highlighting key areas of optimisation through digital processes creating a seamless workflow.
Assign documents to staff members with basic workflow instructions that trigger the document into their task list
Automatic digital routing for approval, rejection, holding or amendments with multiple-stage authorisation as necessary
Custom notifications let you know when a workflow requires your attention
Substitution rules allow workflows to be completed even in staff absence
Full audit trail and workflow history of every document and process
Mobile approvals and authorisations available via iOS and Android
Realise significant time savings across the board with leaner workflows
Free up staff time to focus on revenue-generating activities
Full transparency of documents and location for easy audit management
Improve cashflow by streamlining accounts department processes
Easy collaboration with staff in different locations or those working remotely
Save valuable office space with digital document management