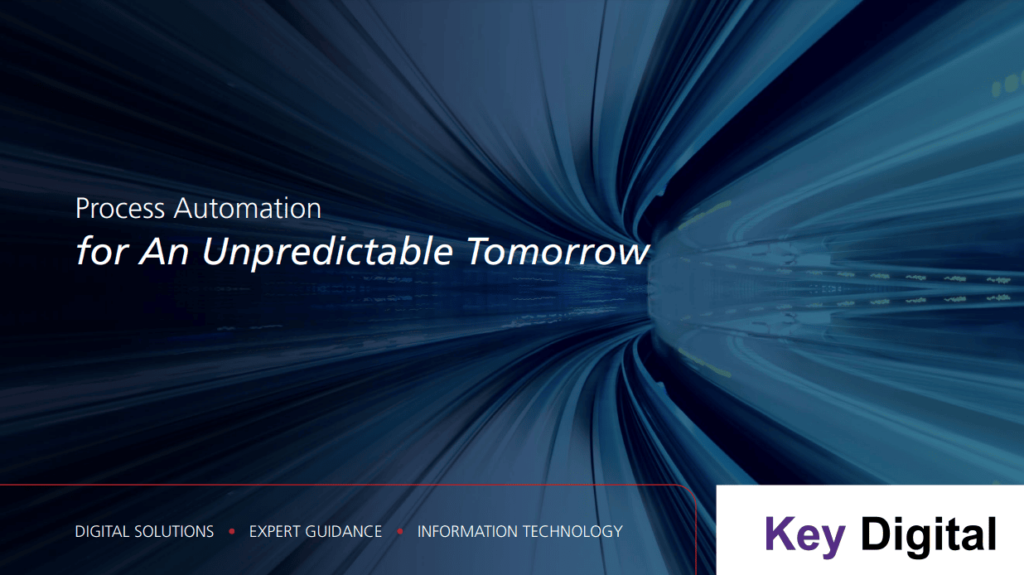 Businesses face many unique challenges in our world today.
Information security. Keeping remote workers connected and productive. Employee health and office safety.
The solution for these and more is business process automation.
What is business process automation?
Business process automation, or often just process automation, uses technology to perform repetitive tasks and workflows.

To see the answer, the best applications for process automation, and how to set goals and build a plan to implement a process automation strategy in your business in our uncertain world, download our ebook, "Process Automation for an Unpredictable Tomorrow."

In this ebook, you will:
Find the five main process automation drivers that apply to every business.
Discover the benefits companies enjoy with data-driven task management.
Learn more about Robotic Process Automation and how it is related.
Gain insight into how best to build a plan for your organisation.
See the six steps to a solid process automation plan.