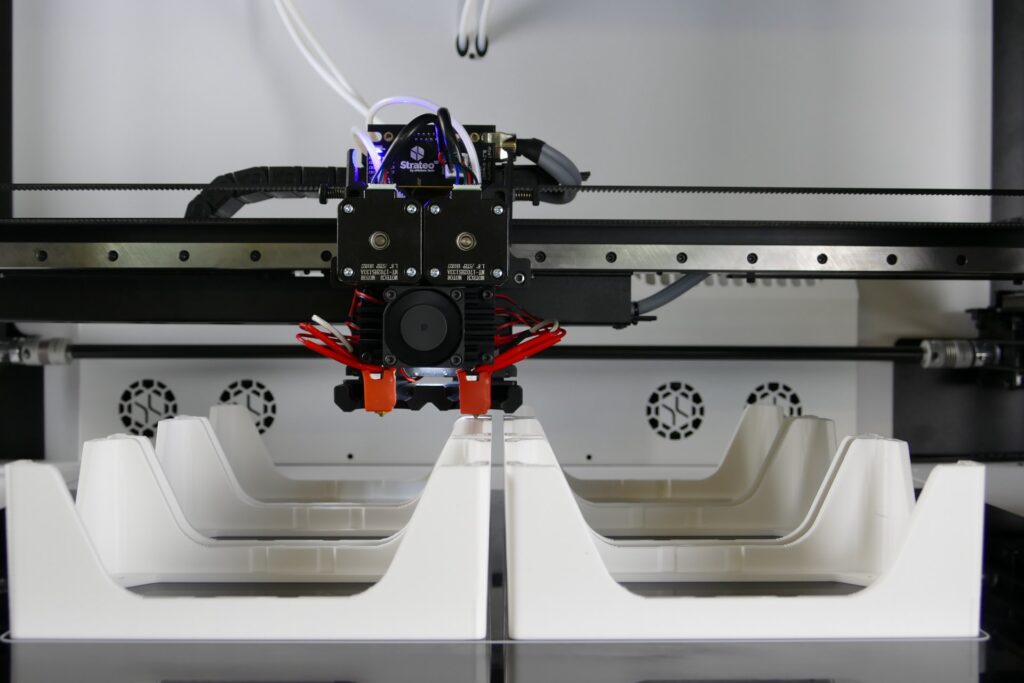 When people think of printing, they often think of ink and paper. But, as more manufacturers look to add flexibility, resiliency, and responsiveness to their supply chains, 3D printing is poised to disrupt an entire industry.
But what exactly is 3D printing? It's the process of printing by adding multiple layers upon each other, rather than printing a single layer of ink.
What is Additive Manufacturing/3D Printing?
Additive manufacturing is the process of joining materials to create objects based on digital models. Many engineers might say "additive manufacturing" is a more accurate term, and it is in industrial applications, but people commonly refer to the process as "3D printing."
As the term suggests, the joining occurs layer by layer, with one layer of material added to another in a continuous process. This additive process distinguishes 3D printing from subtractive and formative manufacturing technologies such as machining, casting, and moulding. The objects are the 3D printer's physical output, created using digital models, typically computer-aided design (CAD) files.
How old is Additive Manufacturing?
Additive Manufacturing has been around since the 1980s, used for rapid prototyping, modeling, and in education. So what's new? "The costs have plummeted; the capabilities of the hardware and software are advancing exponentially; and innovations in materials science now enable manufacturers to print end-use components at scale with the quality standards they demand," writes Carlton Doty, Forrester Vice President, Emerging Technology Research, in Emerging Technology Spotlight: Additive Manufacturing.
What kind of companies can benefit from Additive Manufacturing?
Any company that manufactures industrial-grade products at scale can benefit from additive manufacturing. This includes companies that build cars and planes as well as the military and energy companies that rely on extensive supply chains.
How does Additive Manufacturing benefit the automobile and aerospace Industries?
In the auto industry, the technology can allow carmakers to replace traditional parts with lighter-weight versions and shave weight off vehicles. That can substantially lower fuel costs and carbon emissions over the lifetime of a car. Using 3D printing to make unusual geometric parts out of lightweight materials, like high performance polymers, or composite materials, means you can offer an improved product.
Or if you order an airplane that lasts for 30 years, you also need to purchase hundreds, if not thousands, of spare parts upfront. You would have to pay to store these spare parts. This leads to a waste of time, money, and effort. Thanks to on-demand printing, companies no longer need to buy parts on a decades-long timeline. Additive Manufacturing significantly reduces inventory and storage costs, while allowing companies to design new parts for their evolving business needs.
Find out more about Additive Manufacturing and 3D Printing products here.