Epson has joined forces with National Geographic to promote the protection of the world's permafrost – the frozen ground beneath the polar regions of the earth – in its newly launched 'Turn Down the Heat' campaign.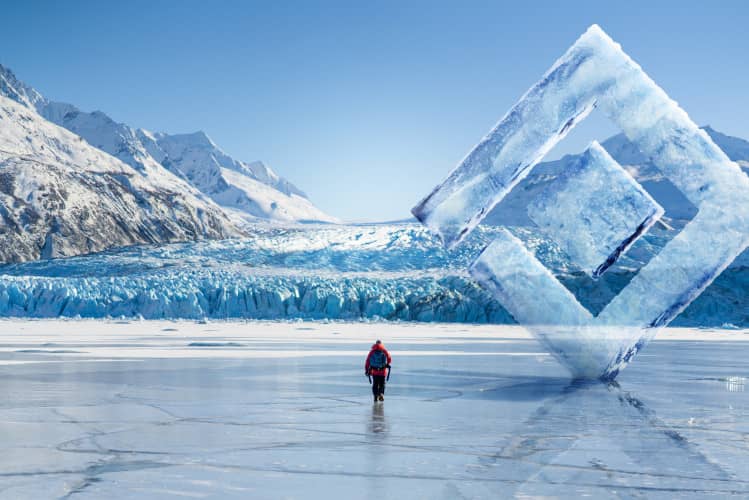 The campaign comes as scientists predict the world's permafrost will thaw entirely by 2100, drastically changing ecologies, raising global sea-levels, and releasing over 950 billion tonnes of methane into the atmosphere. Together, Epson and National Geographic aim to raise awareness of how businesses can reduce their impact of global warming.
'Turn Down the Heat' is fronted by the National Geographic Explorer, Dr Katey Walter Anthony, who oversees arctic observatories in Alaska and Russia to monitor the long-lasting impact of climate change. Her pioneering research into the protection of permafrost is featured in a series of videos, infographics and online content in collaboration with Epson and National Geographic and can be found at heatfree.epson.com.
Dr Anthony commented: "The Arctic is literally melting before our eyes. We estimate that up to 10% of the projected global warming this century could come from thawing permafrost, and that affects the entire Earth. Our choices really do matter in work and in life. And when businesses and people make smart decisions about what technology we use, that will also make a positive difference for our environment."
Saving energy is essential in the fight against global warming, but numerous technologies consume significant volumes of it, and are at play in business environments every second. Epson's pioneering range of printers with Heat-Free Technology buck this trend, requiring less energy, fewer replacement parts, and a lower environmental impact.
"Sustainability is at the heart of everything we do at Epson, and we are committed to not only lowering our own environmental footprint but helping our customers to do so too. We hope to make a difference in overcoming global environmental issues with our customers and business partners through our technologies."

Yasunori Ogawa, Epson Global President
The campaign unveiled five key steps businesses can take in the fight to protect our permafrost, including:
Turn down the heat: From appliances to printers, the devices found in the office can emit a serious amount of heat. When they're due a replacement, businesses should consider the heat-free alternatives that are available – each device plays its part in reducing global warming, and helping businesses reach their ESGs.
Tap into the circular economy: Whether it's office furniture, packaging or electronic devices, manufacturing items can generate a lot of heat – as does disposing of them in landfill. Whenever possible, businesses should consider how new purchases and old waste can come from – and be put back into – the circular economy.
Rethink water and renewables: When it comes to powering the workspace, businesses should think about how much energy can come from clean renewable sources such as solar and wind, as fossil fuels play a significant role in warming the earth's atmosphere. The same goes for heating and treating water, so businesses should try to conserve water use where possible, including implementing water sensor technologies.
Align sustainable values across the supply chain: Sustainability has now become an important issue for all organisations, and those that take it seriously are transparent on what they're doing to save the planet. If sustainability is important to a business, they should also do due diligence on the businesses they buy from and partner with – they have the ultimate power to drive sustainable values even further across the entire supply chain.
Look to the future: As we race against time to save our planet, businesses must do more than going paperless and introducing recycling bins – they need a clear plan to go carbon neutral, spanning everything from renewable energy use to water conservation. Setting robust ESGs and providing a clear roadmap of how they'll be met, is essential in the fight against climate change. And businesses must be transparent about them as customers have never been more in-tune with 'green-washing' – or put off by it!
Find out more about Epson's Heat-Free technology here: key-digital.co.uk/epson-office-print/
Date: 9th June 2021 | Author: James Birchall