Redefining technology for a more sustainable future
Reliable and improved sustainability
With a simpler, shorter paper path, paper jams can be removed more easily, and the finisher connectivity is improved. This means that service downtimes can be reduced.
Through fewer consumables and supplies, it also produces less waste. With low power consumption, the overall environmental impact of printing is cut dramatically.
Advanced software solution compatibility
A variety of software solutions can be integrated into existing IT infrastructure to improve efficiency.
This includes Epson Remote Services (ERS), which offers cloud-based device monitoring and management system that delivers advanced remote diagnostics for Epson business products.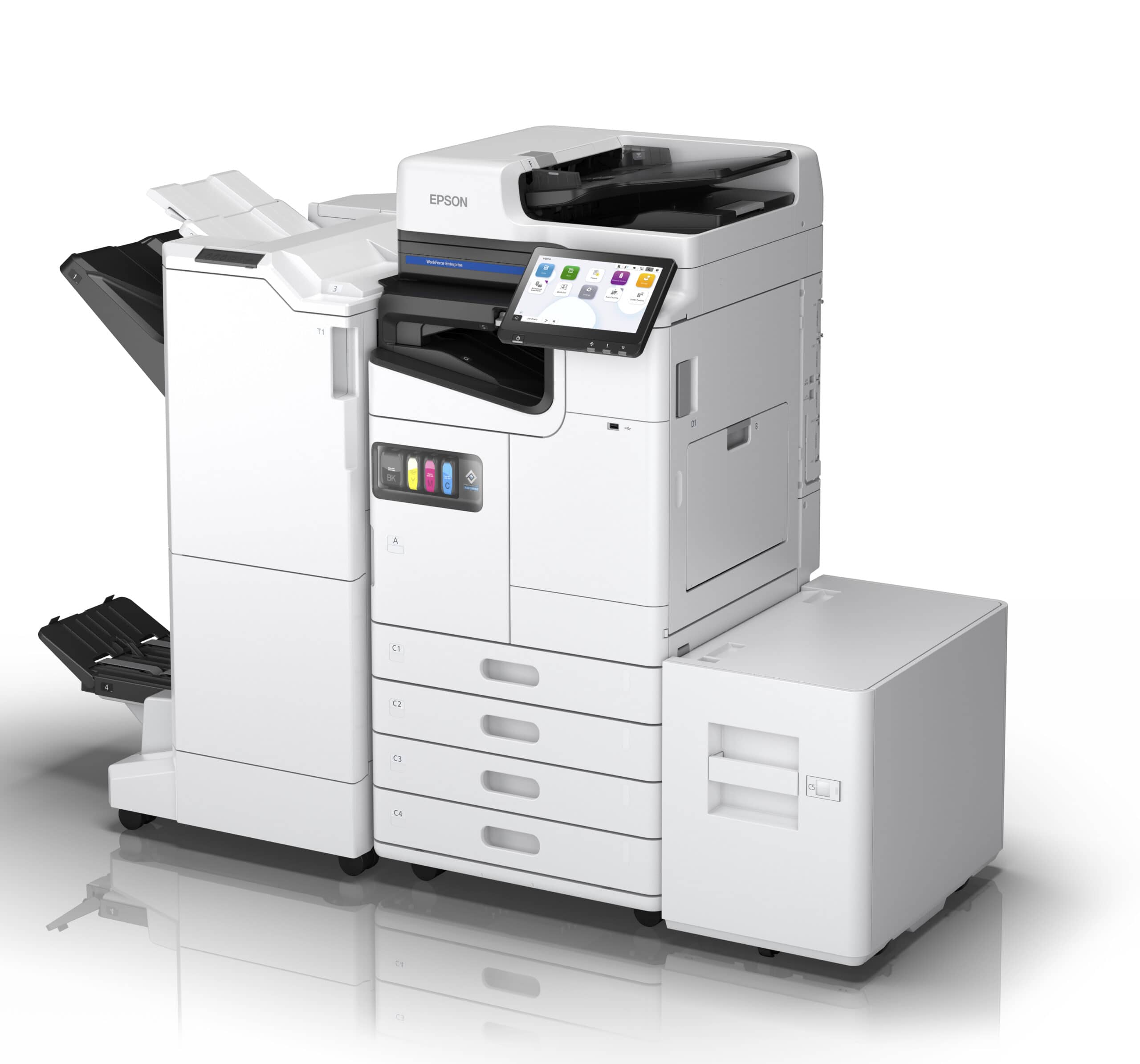 Key Features & Benefits
High reliability – Simple mechanism for environments where downtime is not an option
More sustainable – Lower power consumption saves energy thanks to Heat-Free technology
Small footprint – Amongst the lowest footprint in its class at just 555mm
Reduced downtime – Simpler, shorter paper path for easier paper jam removal
Solution compatibility – A wide variety of integrated software solutions
Latest security features – Malware Runtime Intrusion Detection