Ricoh's industry-leading office printers, copiers, fax and scan devices offer a wide range of solutions for businesses and organisations of all sizes. From sturdy products for everyday use to specialised equipment for specific tasks, Ricoh offers innovative energy-efficient technology for your business needs.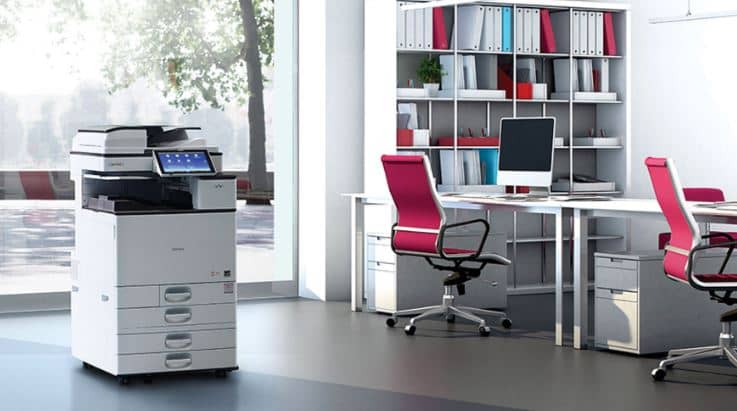 Intelligent devices
Invest with confidence in Ricoh technology, knowing that it won't become obsolete before its end of life. Future-proof your workplace with intelligent technology that grows with your business. Take advantage of what you need as soon as you need it.
Always Current Technology
You can invest with confidence in Ricoh technology, knowing that its functionality will grow over time. The platform allows you to install new features as they become available regardless of when it was purchased.
Smart integration
Access easy-to-use apps that connect your Ricoh multifunction printer (MFP) to popular third-party cloud services, so that important information becomes instantly accessible enabling you to work smarter and increase productivity.